Deye HV Control Box BOS-GBS
F11D3
Gross retail price
795,24 EUR
Log in
, to find out the B2B price.
Product Description
DEYE HV Control Box BOS-GBS
Convenient
The quick installation standard of a 19-inch embedded designed module is comfortable for installation and maintenance.
◆ Safe and reliable
The cathode material is made from LiFePO4 with safety performance and long cycle life, The module has less self-discharge, up to 6 months without charging it on the shelf, no memory effect, and excellent performance of shallow charge and discharge.
◆ Intelligent BMS
It has protection functions including over-discharge, over-charge, over-current, and over-high or low temperature. The system can automatically manage the charge and
discharge state and balance the current and voltage of each cell.
◆ Eco-friendly
The whole module is non-toxic, non-polluting, and environmentally friendly.
◆ Flexible configuration
Multiple battery modules can be in parallel for expanding capacity and power. Support USB upgrade, wifi upgrade(optional), remote upgrade(Compatible with
Deye inverter).
◆ Wide temperature
Working temperature range is from -20°C to 55°C, with excellent discharge performance and cycle life.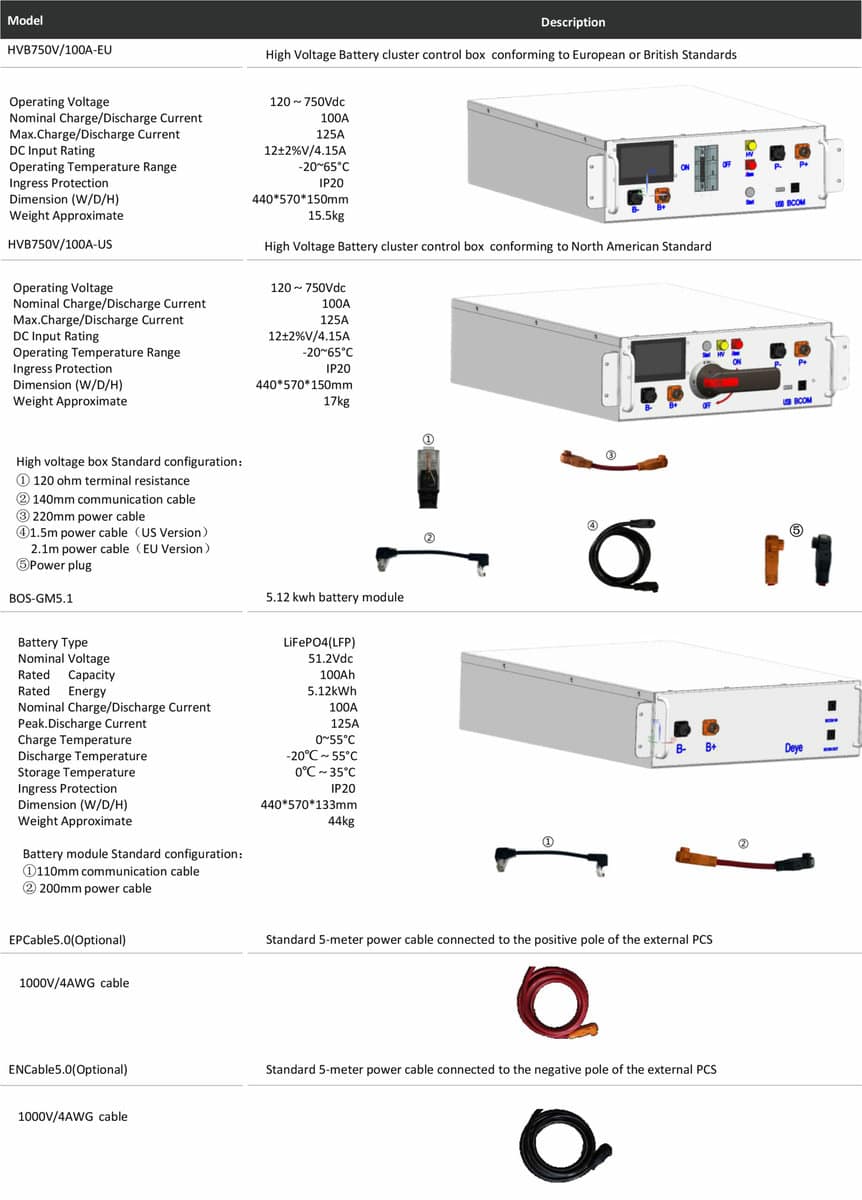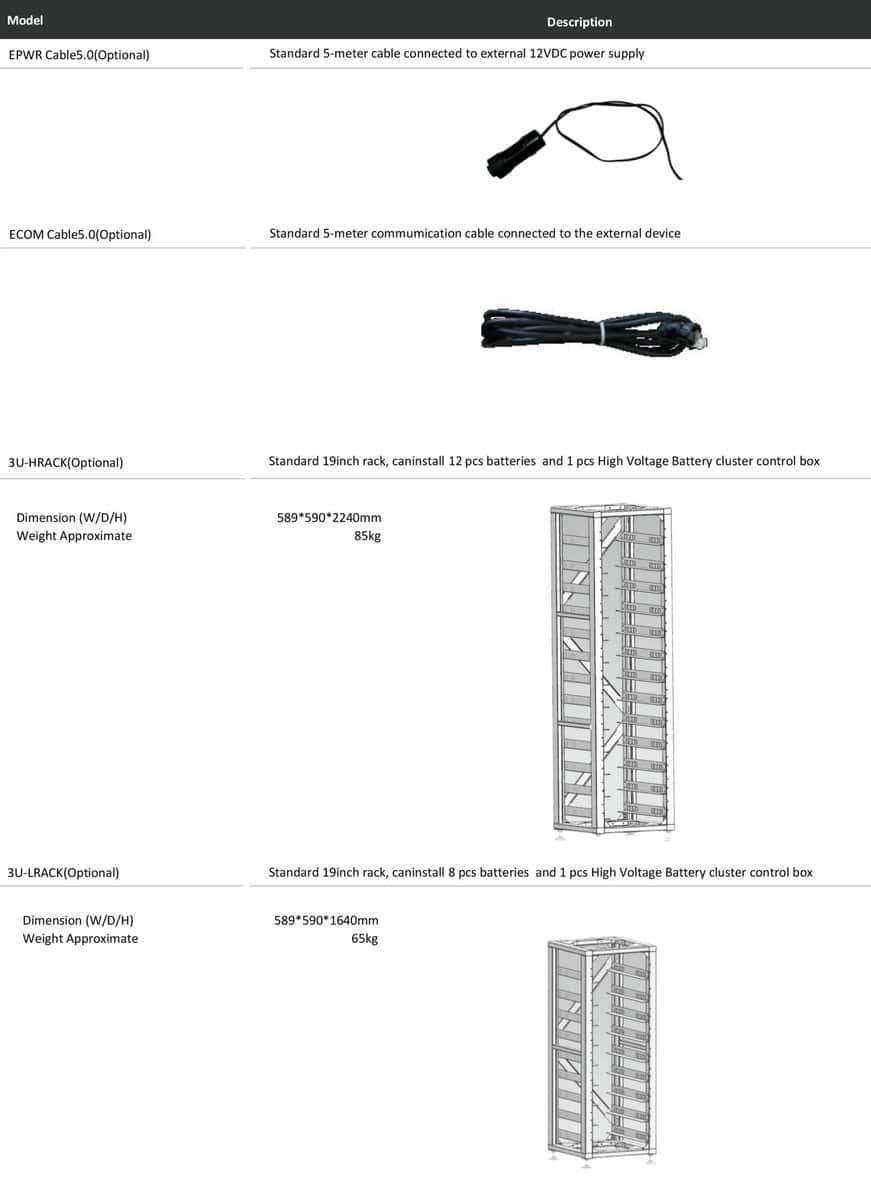 To Download