Deye Battery RW-M6.1
F11D1
Gross retail price
2394,65 EUR
Log in
, to find out the B2B price.
Product Description
DEYE Battery RW-M6.1
• Safer:
Cobalt Free Lithium Iron Phosphate (LFP) Battery: Safety and long Lifespan, high efficiency and high-Power density. Intelligent BMS, providing complete protection.
• Reliable:
Support high discharge power. IP65, natural cooling, wide temperature range: -20°C to 55°C.
• Flexible:
Modular design, easy to expand, Max. 32 units in parallel, Max. capacity of 196kWh.Suited to residential and commercial applications for increasing the self-consumption ratio.
• Convenient:
Battery module auto networking, Automatic IP addressing, Easy maintenance, remotely monitoring and upgrade, Support USB drive upgrade the firmware.
• Eco-Friendly:
Use environmental protection materials, the whole module non-toxic, pollution-free.
• Wall-Mounted:
High-power density:Flat design, wall-mounted, saving installation space.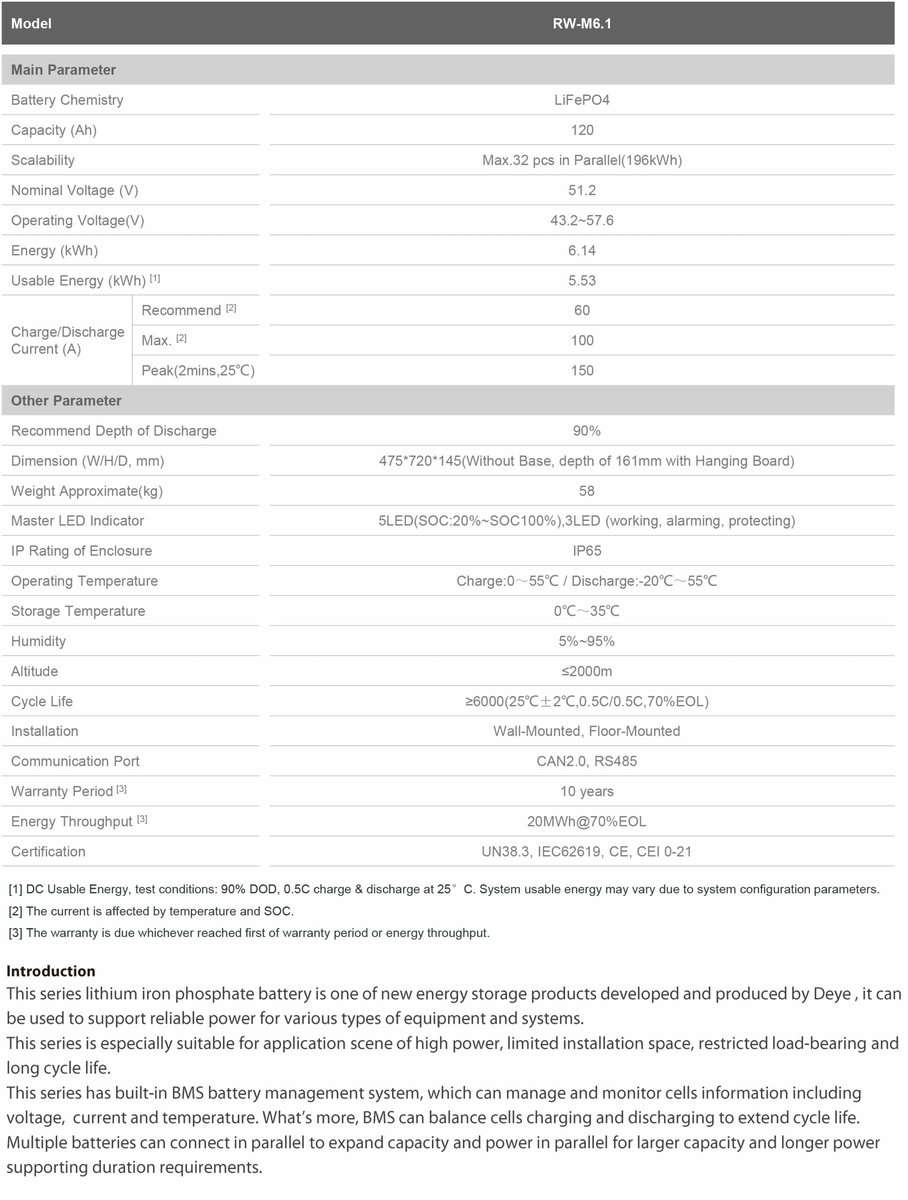 Product Features
Net length

475 mm

Net width

145 mm

Net height

720 m

Communication

CAN 2.0 / RS485

Warranty

10-years

Capacity

6,14 kWh

Weight

66kg
To Download